Granite Worktop Cleaning, Polishing & Sealing
Click on the picture to see more of our projects and more pictures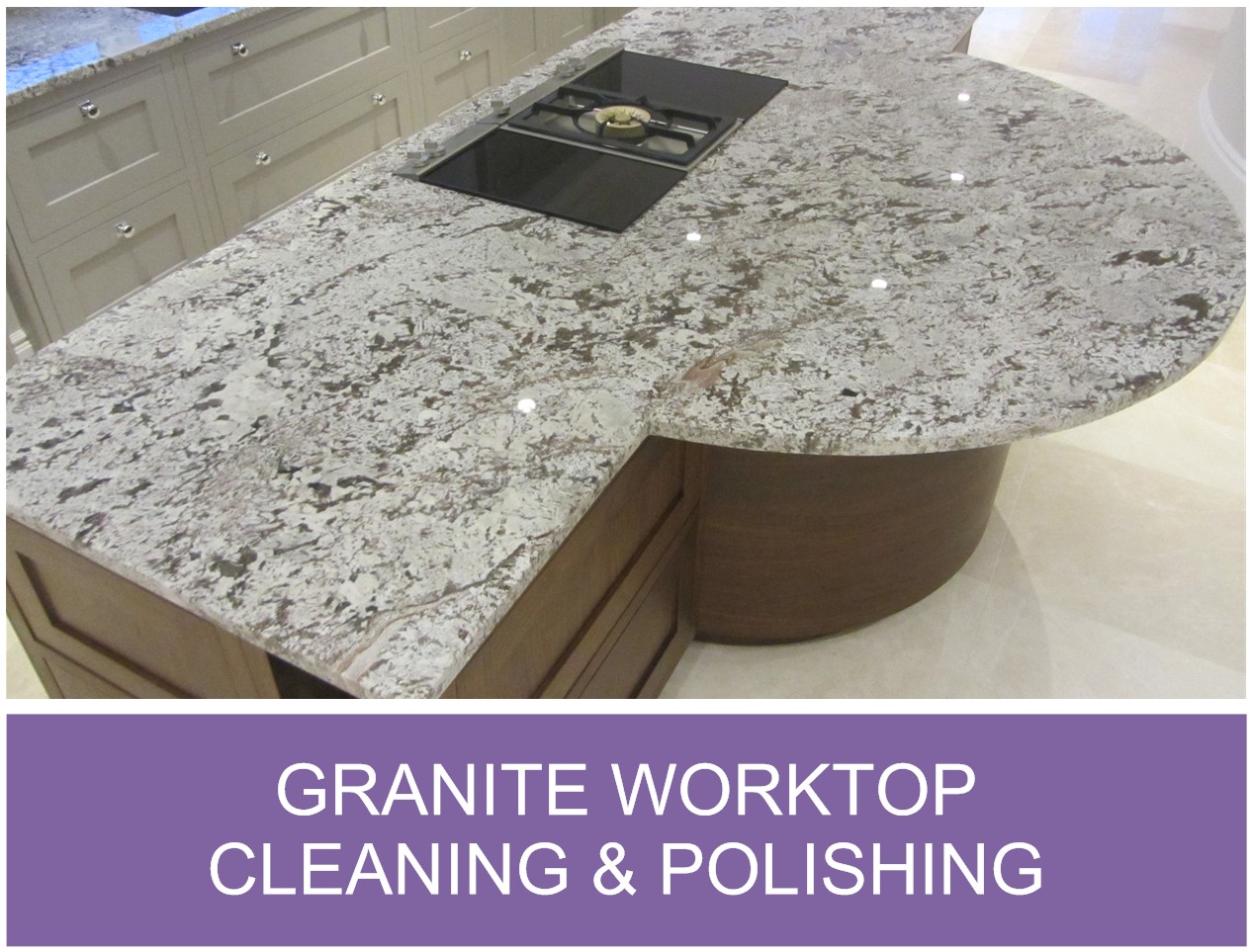 Granite worktops are beautiful and nothing makes your home look more spectacular than an eye-catching shining new granite work top with its sparkle and shine. Granite is one of the most durable stones and is perfect for Kitchen worktops.
Over time with Granite having pores and some "Granites" being more porous than others, Lighter ones being softer and porous than darker Granites. Because of use and enviromental conditions the seal that was applied during the manufacturing process breaks down and bacteria and other harmful microscopic particles can get into the pores.
Absolute Stone Care know how to care for all Granites and have developed a very intensive cleaning treatment to eradicate any undesirable bacteria from the heart of the stone, with our chemical clean and granite re-sealing as well as a soft and caring, creamy polish so that your home's Granite worktops are back to the beautiful condition that there were once before.
Please contact us if you require a free quotation to restore your Granite worktops Click Here.
Request A Call Back