Travertine floor cleaning and polishing
Click on the picture to see more of our projects and more pictures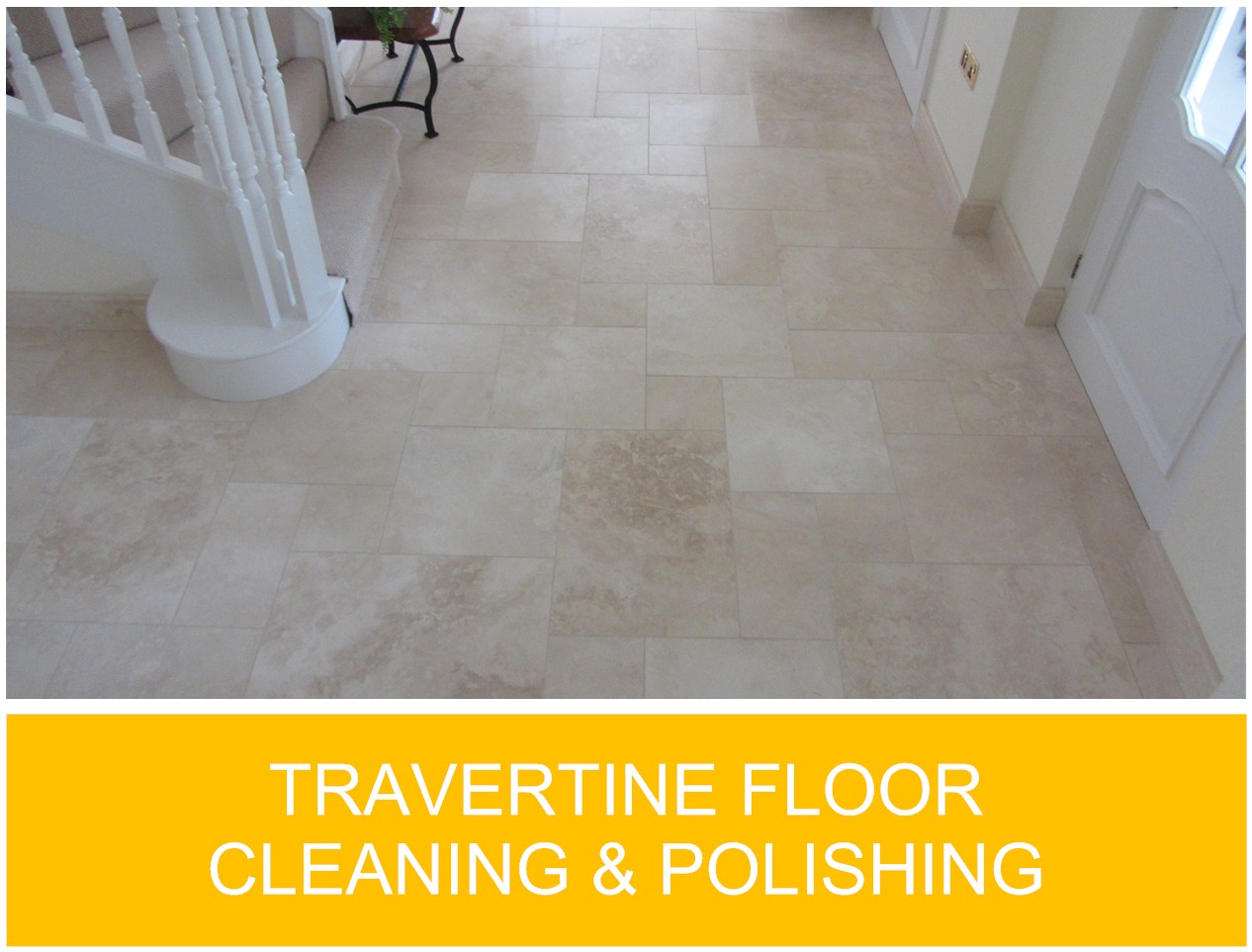 Travertine is a beautiful material when put down new, after many years of use and often used in the most trampled on areas as floors, it starts to look dirty, worn and scratched. People then regret installing it in the first place, the wonderful thing about travertine is that it can be restored unlike ceramic and porcelain. Travertine being a natural stone can be chemically cleaned, daimond polished and restored.
We here at Absolute Stone Care pride ourselves on travertine floor cleaning and travertine floor diamond polishing to bring your floor cleaned, polished, sealed and back to the beautiful condition when it was first laid, customers say better than when the travertine floor was first laid and sealed. We have develop a process of chemical cleaning of your travertine tiles and floor, polishing your travertine floor and sealing your travertine tiles. This requires knowledge of natural stone, travertine needs the use of correct chemicals and diamond polishing pads, the use of wrong chemicals and diamond pads can make your travertine floors worse and maybe damage them beyond repair.
Our stone technicians know the make up of travertine which chemicals to use and the best diamond pads to bring your floor up like new, cleaned, polished, sealed, restored!
Travertine is a form of limestone deposited by mineral springs, especially hot springs. It is a honeycomb material and is often used as ancient building materials such as the Colosseumn.
See what our customers say about our work Click Here
If you have a Travertine floor that needs cleaning, polishing and restoring please Contact us
If you would like to see our work click on the picture above.
Request A Call Back