Stone floor cleaning polishing and sealing
Click on the picture to see more of our projects and more pictures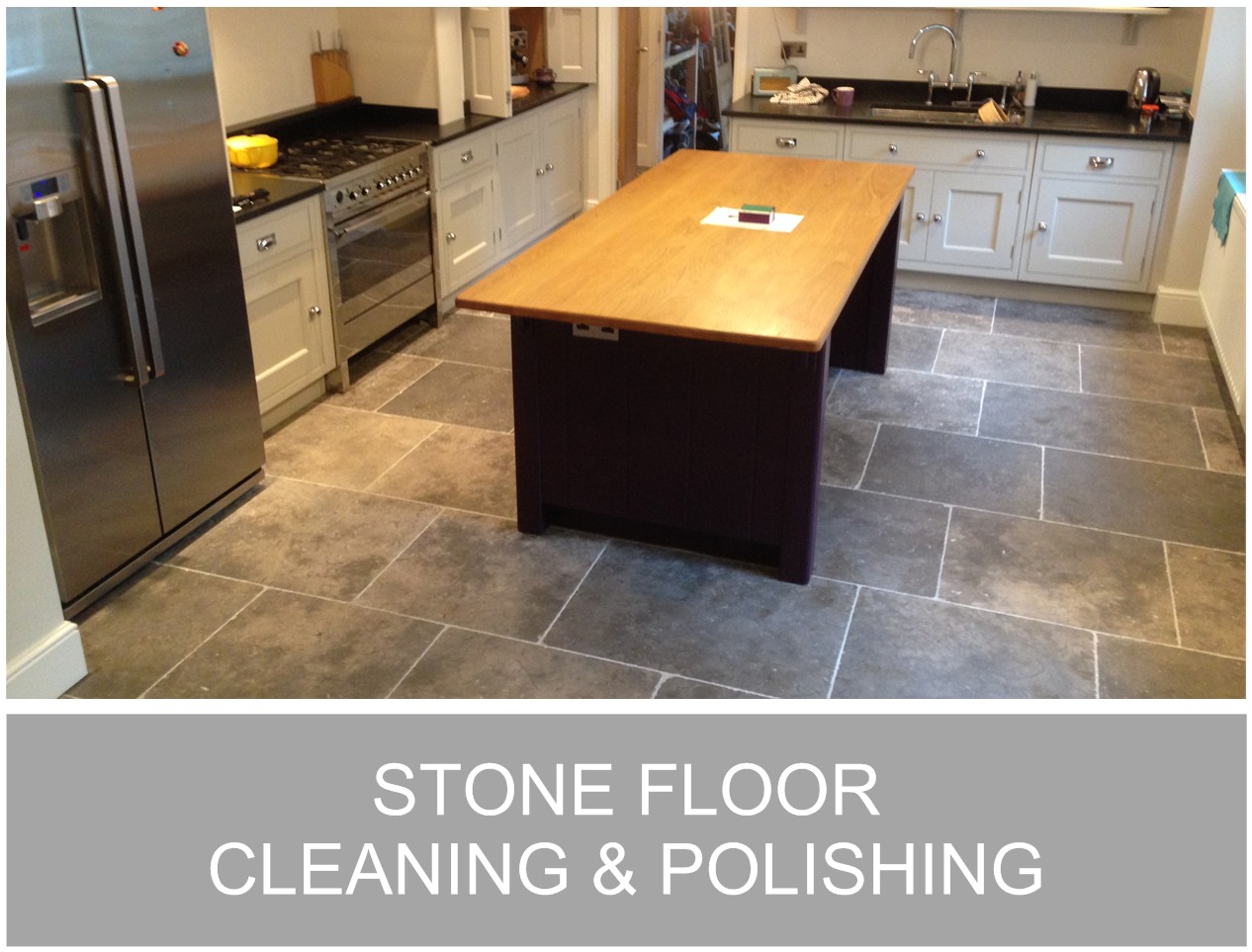 All stone is different with its fossils, markings, crevices and pigments, from sandstone, slate, granite , marble, travertine and limestone they all need to be cared for in specialist stone cleaning and sealing. Different types of sealer can be used from impregnating sealers, colour intensifiers and wet-look acrylic surface sealers.
Natural Stone is beautiful light marbles, tan coloured travertines, dark grey limestones, rustic slates and polished granites.
Here at Absolute Stone Care we know how to restore Natural stone floors. With each stone being different, deep stone floor cleaning and stone floor polishing requires, knowledge and processes that Absolute stone care offer to leave your stone floor cleaned and stone floor polished, looking like new! Stone flooring being natural becomes dirty and damaged, the good news is that your stone floor can be cleaned, your stone floor can be polished and your stone floor can be sealed and made new again! It can be restored!
Absolute Stone Care have develop a process that cleans your stone floor, polishes your stone floors and seal's your stone floors.
If you would like Absolute Stone Care to restore your natural stone floors or worktops please contact us by clicking here
If you would like to see our work click on the above picture.
If you want to see what our cutomers say Click here
Request A Call Back